Namekagon River Partners & Resources
Thank you to all of the partners who work hard to promote the Namekagon River. It takes a significant amount of volunteers and organizations to preserve, protect and promote the Namekagon. 
Below you'll find a list of our partners for this project that have worked hard to bring these resources together for you. In addition, you'll find a number of other Namekagon River partners who all play a part in preserving, protecting and promoting our gem of a national park.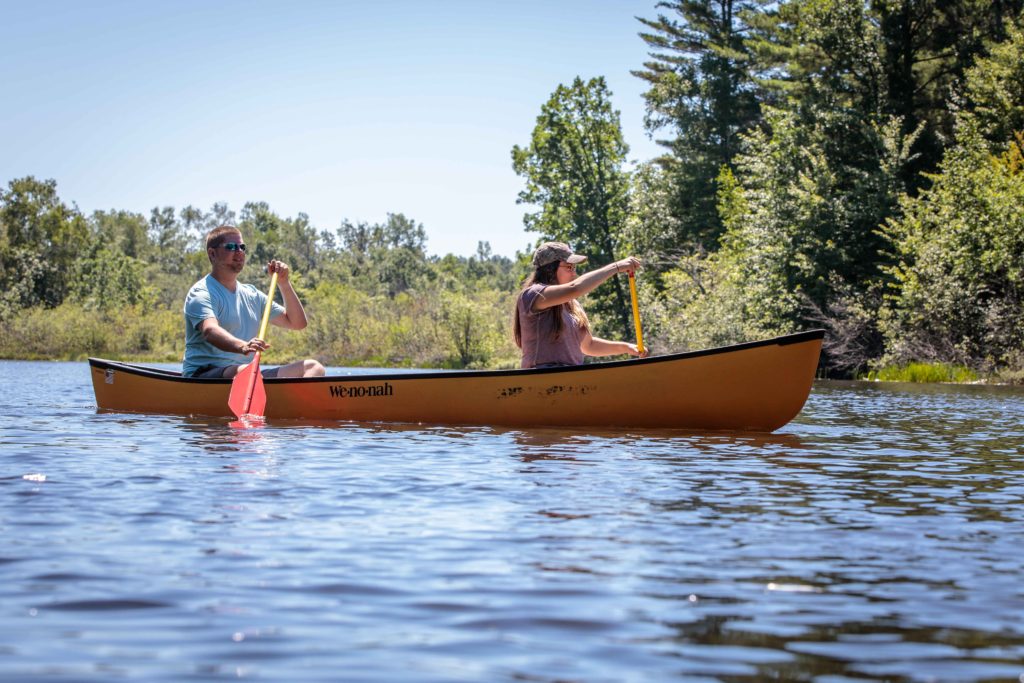 Namekagon River: Wisconsin's Moving National Park Partners
201 West Washington Ave. | Madison, WI 3703
800-432-8747 | travelwisconsin.com
TravelWisconsin.com is the official website of the Wisconsin Department of Tourism, the official destination marketing organization for State of Wisconsin.
PO Box 832 | Washburn, WI 54891
715-373-6125 | bayfieldcounty.org
Visit the Bayfield County Tourism website to find out about all of the great things to see and do in the Bayfield County area. 
Cable Area Chamber of Commerce
13380 County Hwy M | Cable, WI 54821
Visit the Cable Area Visitor Center in downtown Cable for river maps and trip planning assistance. 
Other Namekagon River Partners & Resources:
PO Box 655 | St. Croix Falls, WI 54024
715-483-3300 | stcroixriverassociation.org
The St. Croix River Association is the official non-profit partner of the St. Croix National Scenic Riverway. Together with the National Park Service and others, we create opportunities for people to experience and care for the Riverway. Thanks to your support, we work throughout the watershed to protect and enhance this National Park that flows through its heart.
info@namekagon.org | namekagon.org
The Namekagon River Partnership (NRP) is a citizen-based group that supports and promotes educational opportunity, scientific study, and stewardship of the Namekagon River and its natural resources for the benefit of partners, the general public, and future generations.
Washburn County Lakes & Rivers Assoc.
850 W. Beaverbrook Ave. | Spooner, WI 54801
Our purpose is to promote the environmental protection and responsible use of Washburn County surface waters and their attendant wetlands, shorelands and wildlife resources.