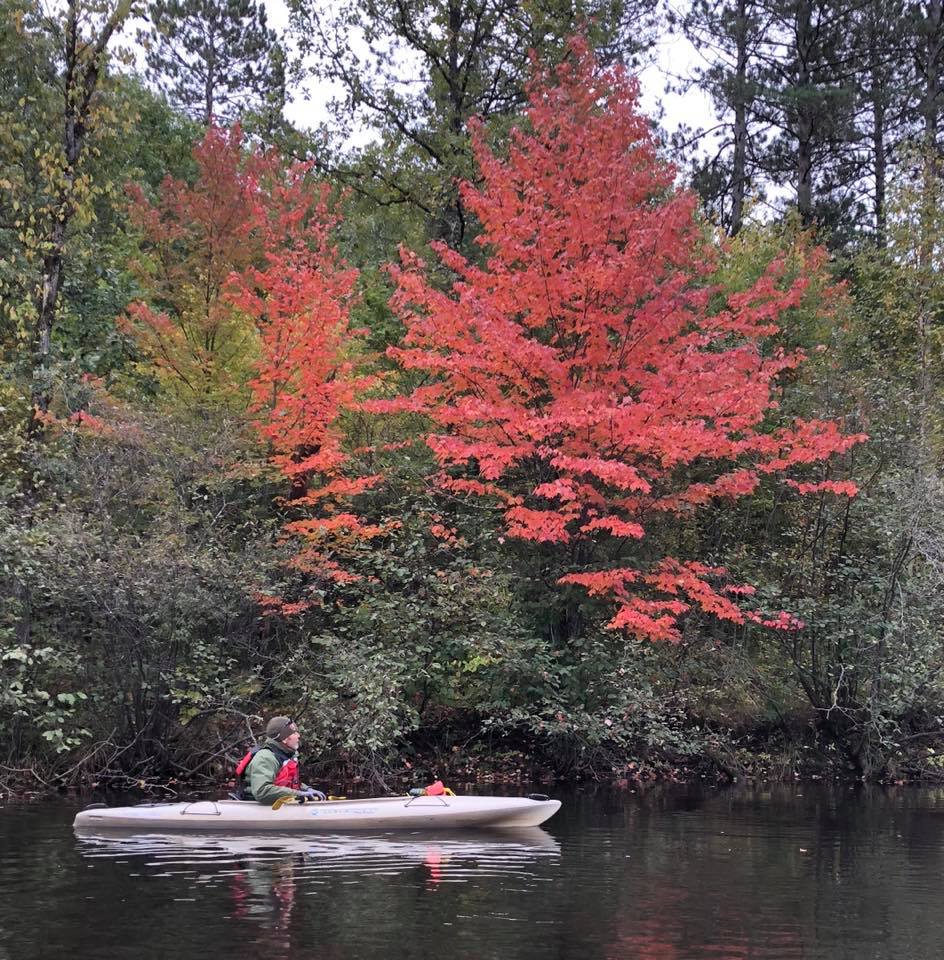 Late Season Paddling
'Every paddler's dream' – this is what the Namekagon River has been referred to over the years, boasting the ideal backdrop for your afternoon spent afloat. The fall season is arguably the most beautiful time of the year for paddlers that are making their way down the river. Be sure to print out your river maps and begin planning your next trip before the vibrant leaves are all buried in the snow.
What to Pack
If you are venturing out on the river this time of year, packing appropriately can make or break your trip. You're going to want to dress in layers because you just never know when the sun is going to be shining, a rainstorm might blow in, or when that crisp autumn breeze might pick up. Throw in an extra pair of dry socks, just in case. Water levels can be low this time of year so if you have waders we suggest that you go ahead and pack those, too.
Have your paddling guide downloaded for quick and easy access and don't forget a waterproof case for your phone and/or camera. Pack a lunch and check the river conditions before putting in. Be sure to swing by the Washburn County Visitor Center in Spooner anytime Monday through Friday from 10 a.m. to 3 p.m to pick up your guides in person or the Hayward Lakes Visitors and Convention Bureau in Sawyer County, WI.   They are open Monday through Friday from 9 a.m. to 5 p.m.
No Canoe? No problem!
There are a number of river outfitters that will happily set you up with everything you need for your next paddling adventure. From shuttles to canoe rentals, these small businesses are here to help you in every way that they can. There are even guides based along the riverbanks that will take you out fly fishing – even if you are just a beginner!
Stay the Night
There are numerous places to lodge along the river, which means that you might as well spend the night and make it a weekend trip rather than just a day trip! Don't miss out on the perfect opportunity to make memories with loved ones.