Your Guide to Floating The Namekagon River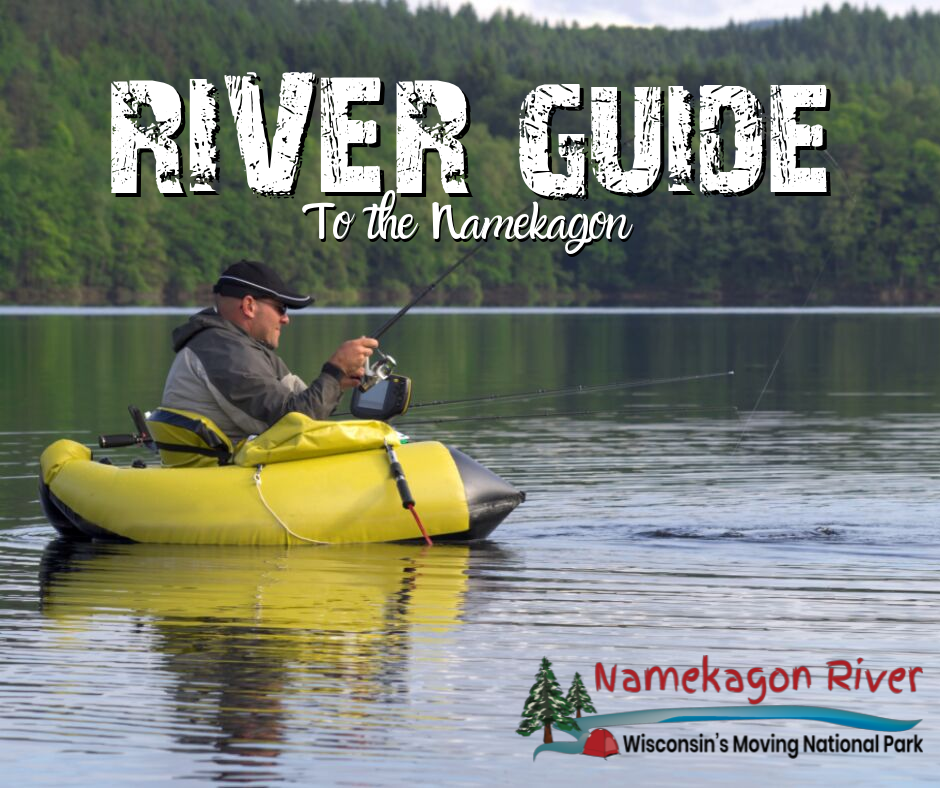 August is the perfect time to get out and get exploring on the Namekagon River. What better way to experience nature than by hopping in a canoe or kayak and then paddling for miles and miles?
Rather float in a tube? That works, too! Between rentals, shuttle services and fishing outfitters we've got you covered. After planning your vessel of choice, you will need to start packing! That's why we've also included a list of river essentials to bring along with you on your next river adventure.
Enjoy the breathtaking views of the Namekagon while floating with your gear from one of the following outfitters:
Outfitters:
Bear Country Outfitter
Camp Namekagon River Company
Hayward KOA Kampground
Hayward Outfitter
Heartwood Conference Center & Retreat
Jack's Canoe Rental
Log Cabin Resort & Campground
Pappy's Bar, Canoe/Tube Rental & Shuttle Service
Pardun's Canoe Rental and Shuttle Service
Rivers Edge Saloon
Wild River Outfitters Canoe & Kayak Rental and Shuttle
Fishing: Outfitters: Hayward Fly Fishing Company and Langkamp's Guide Service
For more information on these outfitters please visit: https://namekagonriver.org/outfitters/
What to Bring:
A cooler with LOTS of water to stay hydrated!

Some rental companies will provide you with a floating cooler tube (for free!)

Sunscreen AND bug spray! *Make sure to reapply!*
Sunglasses ~ but maybe not your $200 RayBans unless you're feeling risky
Some kind of hat ~ my personal preference is a sombrero but live your life
Waterproof Bluetooth speaker with a preplanned Ultimate River Playlist
Waterproof camera and/or a Go-Pro to capture those action-packed moments or glimpses of wildlife
Waterproof phone case/dry pouch to keep your valuables dry
Karabiners and/or rope to link your tubes together ~ baling twine works well!
Water-shoes for rocky areas and super-sweet tan lines
Dry clothes ~ for the end of the trip!
A fishing pole if you're trying to multitask
First Aid Kit ~ just in case!
What NOT to Bring:
Anything you hold near and dear to your heart! The river is the perfect place to bid farewell to your most precious valuables and a flipflop or two. I've seen the river consume little things like a cheap pair of sunglasses to a brand-new shiny engagement ring.
Last but not least: HAVE FUN! Keep it light, drink responsibly and clean up after yourself! The river is the perfect place to beat the heat during those long hot summer days, but we all have to do our part in keeping the Namekagon beautiful.