Namekagon River: Offering nearly any fishing experience you can think of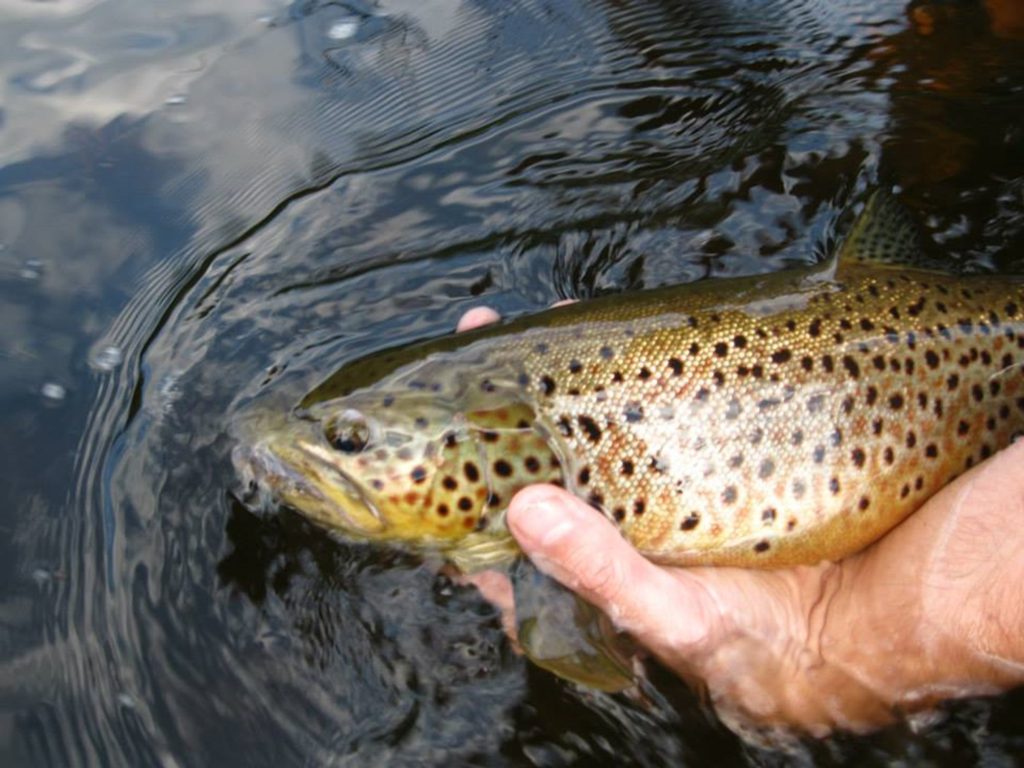 September 12, 2018
Submitted by Max Wolter
Whether you like fishing for trout, smallmouth bass, musky, walleye, or even sturgeon, the Namekagon River has a fishing experience for you.
The upper reaches of the Namekagon offer world class fishing for trophy brown trout. Fishery surveys by DNR crews in 2018 found some of the strongest numbers of brown trout in the last decade, with fish topping out in the 20-inch range. Browns can be fished with flies or other artificial lures like spinners and Rapalas. Fall can be a great time to target the largest browns.
If you want to try some smaller water, several of the tributaries to the Namekagon are excellent for brook trout. Cap Creek, Big Brook, Mosquito Brook, and Hatchery Creek are all worth a visit for those chasing the beautiful brook trout. Trout season (for both brooks and browns) runs until Oct. 15th.
Smallies are abundant and large in the river. Look for deeper holes and wood to hold the largest "bronzebacks". Deeper holes will also be the best place to target walleye, which can be found in the river in surprisingly high numbers if you know where to look.
The river is also the site of a sturgeon recovery effort. Sturgeon were native to the river but were largely eradicated due to damming and habitat degradation. With many of those issues fixed, the stage is set for sturgeon to return. The DNR has been stocking fingerling sturgeon since the early 2000s and some of those fish are now catchable adults. Sturgeon season in Wisconsin is only open in September, so fall is the time.
Your head might be spinning right now thinking about all these opportunities, but I haven't even mentioned the best part. Most of the Namekagon River corridor is publicly owned and managed by the National Park Service as a "Wild and Scenic Waterway"; that means plenty of access, great scenery, and lots of campsites for overnight floats. If you plan your trip right, you can start with trout in the morning, chase muskies around lunch, and be into some fantastic smallmouth water by evening. Good luck!