Blog: Early Season Canoeing & Kayaking on the Namekagon River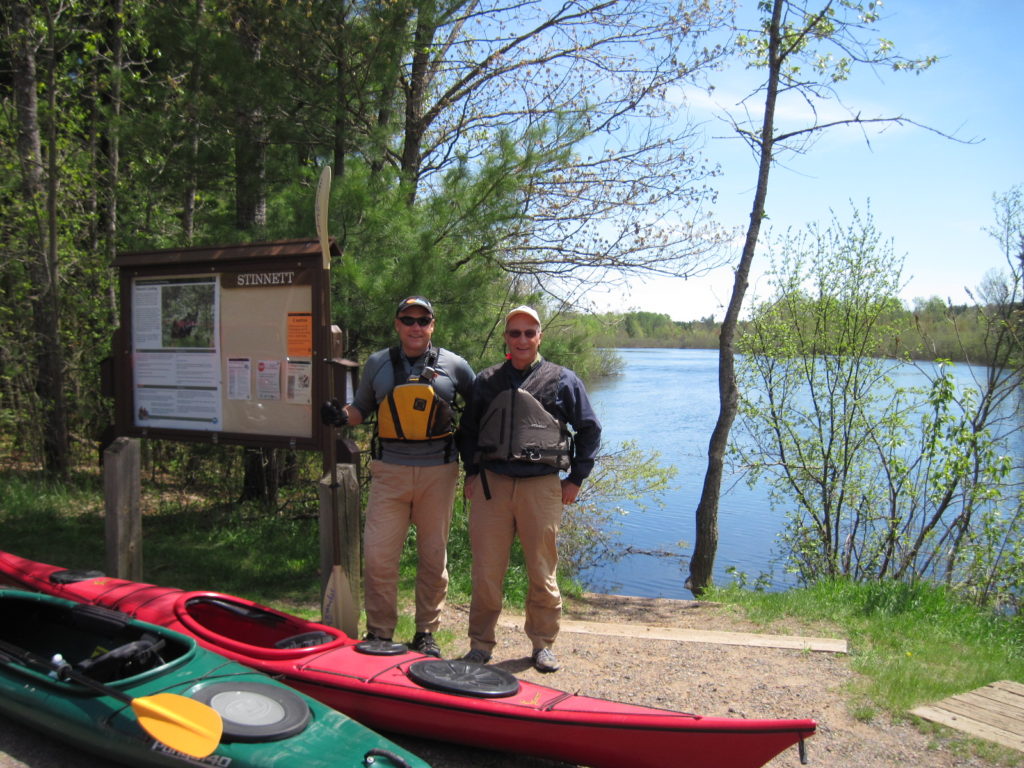 May 10, 2018
Spring has finally landed in the Northwoods and the ice is out on the Namekagon River: Wisconsin's Moving National Park. With the sun shining and warm weather upon us, the river is an early season canoeing and kayaking experience that you won't want to miss. The early season is a great time of year for experienced paddlers to take to the river and enjoy some peaceful paddling time as the riverbanks start to spring to life. This time of year the riverway is greeted with many feathered friends making their way back after a winter away. Along your paddle you could see a variety of birds including beautiful snow white trumpeter swans and even the iconic eagle make frequent appearances. Without the usual summer crowds that the Namekagon experiences in July and August, May and early June are absolutely perfect for truly getting away from it all and enjoying nature.
As you're paddling, you are likely to see a fly-fisherman or two out on the river. Spring is the best time for catch and release trout fishing on the Namekagon. With the water temperatures being cool, but the ice out, the fish are extremely active making it a great experience for those looking to get out and do some fly fishing.
River levels are typically quite high during the spring season, making the river faster than usual. For those with more experience, this also makes for a super fun paddle down the river. As many fans of the Namekagon know, later season can make it difficult to paddle the upper portion of the river. With the spring thaw, this is truly the best time to paddle the Cable to Hayward sections of the river which usually experience lower water levels later in the season. If you're looking for a really great opportunity, think about escaping the office for a week and plan a trip for the entire length of the river, nearly 100 miles.
With any season, the Namekagon is well-marked and maintained by the National Park Service. Landings are plentiful, offering ample parking for your vehicles. Outfitters are also available to assist with trip planning and getting you on the river. Once on the river, there are many free river-access campsites in addition to several campgrounds and resorts.
A new Namekagon River map is now available to assist with trip planning. The map includes Namekagon River maps 1, 2 & 3, a paddling guide which outlines details on each section of the river, and much more. Just visit the Namekagon River: Wisconsin's Moving National Park website, www.namekagonriver.org or call 1-800-367-3306 to order yours and plan your trip today.