Fall – The Season of Drag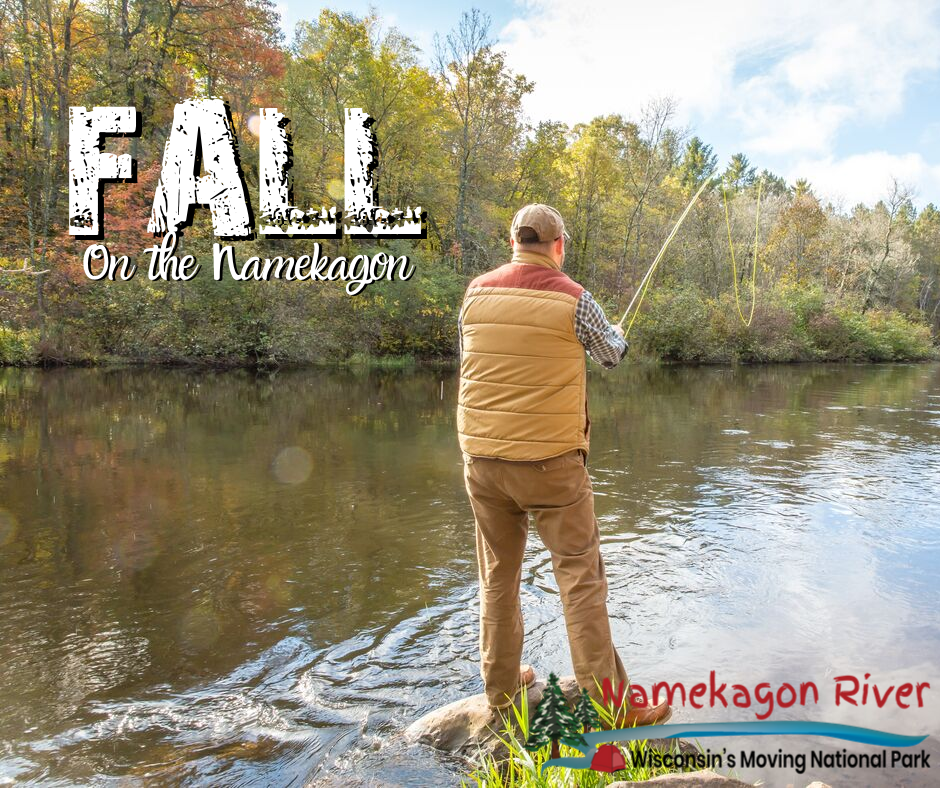 The Fall Season
Fall is also known as the season of drag, but it doesn't have to be. In spring we dream, in summer we do, and when fall rolls in to town we tend to sit back and relax after an incredibly busy summer. Though we do deserve to kick our feet up and watch the football game on Sunday afternoon, that doesn't mean that we should spend our entire fall months indoors. ESPECIALLY when we live in one of the most beautiful places in the world! It is time to get out and get exploring. What better way to do that than by spending these crisp autumn days on the Namekagon River?
The bright colors and cooler temps make for the perfect time for you to pack a lunch and treat yourself to an exciting day on the river. With less traffic from the summer crowds and more opportunities to experience the beauty of both nature and wildlife that exists on the riverway, it should be a "no-brainer" that fall is the perfect time to find your escape. Keep your eyes peeled for otter, deer, black bear, chipmunk, raccoon, bald eagle, turtle, beaver and other species that reside on the riverway! There is something truly special about experiencing the feelings of both peace and stillness that accompany autumn as you travel down the riverway.
Tips & Tricks
As you plan your next trip out be sure to keep these tips and tricks in mind: (submitted by the Washburn County Tourism Association)
Order your Namekagon River brochure to begin your trip planning. This brochure includes all three Namekagon river maps along with the paddling guide which describes each stretch of river so that you can choose the best possible area for your trip. Maps can be ordered on our Contact Us page.
Consult with a local expert. There are park rangers available at the Namekagon River Visitor Center and area experts at the local visitor centers as well. In addition, the river outfitters are a wealth of information when it comes to trip planning and knowing the little details along the riverway.
Speaking of outfitters, for a hassle free river trip, consider utilizing an outfitter for rentals and transport. The river outfitters know the Namekagon like the back of their hand and are always excited to help with your trip planning. Visit the outfitters page to learn more.
Plan your gear wisely. We all know what it's like to begin a vacation and realize that you've forgot an important item for your trip. Planning ahead and making a list of necessary gear will make your trip much more enjoyable.
Prior to heading out on the Namekagon, we highly recommend checking the river conditions. River levels are updated by National Park Service staff and include any landing or campground closures as well.
Great Attractions
As you venture out for your fall Namekagon trip, be sure to take some time to visit the neighboring communities and see all of the great attractions that they offer. The four counties along the Namekagon River, Bayfield, Sawyer, Washburn and Burnett, are all popular destinations for our visitors and offer an array of activities and events during the fall season. To begin planning your trip, be sure to stop by our Request Information page and we'll get a packet in the mail to you right away!