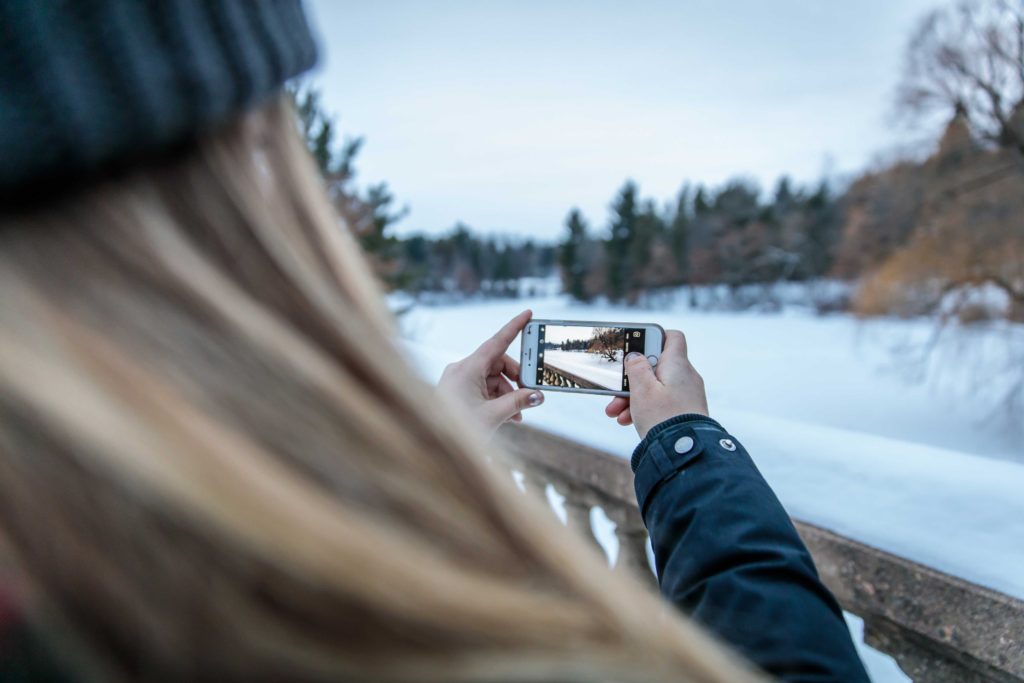 Submitted by: Washburn County Tourism Association
A frosty coat covers the trees and the trails are covered with glistening snow. Winter has arrived on the Namekagon River. The Namekagon River: Wisconsin's Moving National Park has slowed down for the year and transitioned into a stunning winter paradise. If you love winter photography, the Namekagon will not disappoint. While many of the river's creatures have hibernated or headed south for the winter, you're sure to catch a variety of birds such as the Canada Goose, Great Horned Owl, Pileated Woodpecker, Blue Jays and so many more. A checklist of common birds can be found on our birding page and shows the variety of species found on the river, what season to find them and even some location information. In addition to the incredible variety of birds, you'll also find otters playing during the day, white-tailed deer and even beaver as they occasionally wander from their den during the winter months.
Strap on a pair of snowshoes or some winter hiking boots and head to the Trego Nature Trail for an amazing hike along the river. This 1.1 mile trail offers an incredible view of the river during the winter months. Since it's an out and back trail, you'll hike just over two miles with the option of adding on an additional ½ mile loop at the end. Another great option is the Trego Lake Trail where you'll explore three trail loops ranging from 1.1 to 1.3 miles long. While you see less of the Namekagon on this trail, you'll definitely feel like you're deep in the northwoods of Wisconsin when you're hiking or snowshoeing this trail.
If you're looking for great overlooks to view the river, all you'll need to do is head to the landings or drive along Highway 63 where the river crosses several times. Each bridge offers exceptional views of this little-known national park. A couple of other favorite locations with photographers is the red bridge, located near Jack's Canoe Rental at the end of Wagon Bridge Road in Trego and the stone bridge located across from the park service center in Trego on Lakeside Road.
To start enjoying the wintery views of the Namekagon, order your Namekagon River Map or contact one of the area visitor centers for assistance.